Every day our residents enjoy beautifully manicured lawns, generous gardens, and our peaceful courtyard located in the middle of our facility which is brought to life every day by the sounds of our bird enclosure. Freedom and independence is a priority with help always available near by.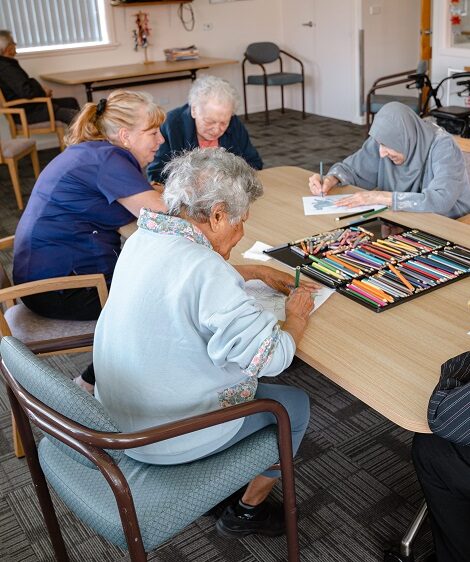 Our Personal Care services are designed to offer you care and support with all meals, laundry, self-care tasks.
Our specially-built dementia and related memory impaired care areas provide a safe haven for those who need it most.
Short-term respite care is offered for special needs, high care and palliative patients in order to reduce the burden on nurse staffing at hospitals.
At our residential care facilities, we provide specialized Palliative Care for residents who are suffering from advanced illnesses.